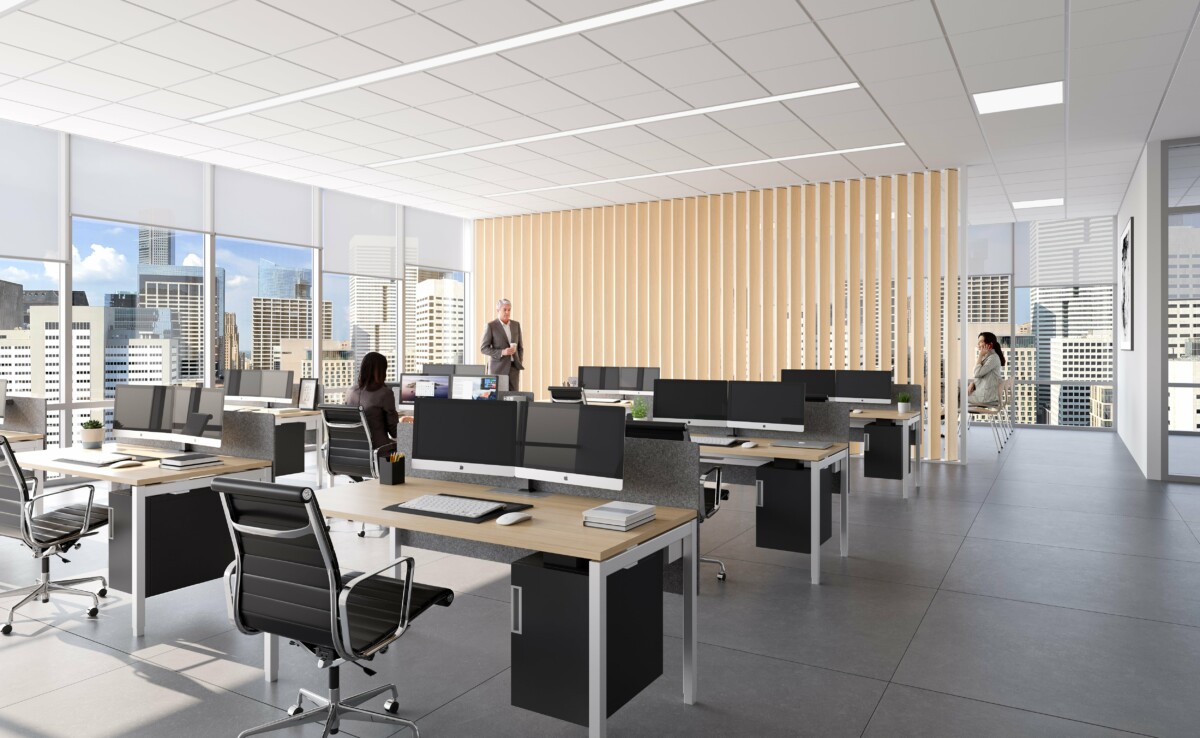 Protero Adapt
Extruded Metal Partition System
Lets you increase your space utilization without increasing your footprint. Adapt your space for privacy or open sight lines in just seconds.
Specifications
Material

Aluminum (Extruded)

Weight

1.03 - 1.92 lbs. / ln.ft.

Thickness

0.100"

Surface Finish

Laminated Woodgrain Film
Solid Color Powder Coat
Woodgrain Powder Coat

Seismic Performance

This product has been engineered for use in all seismic areas. Installations may require additional attachments. Check with local code officials or a licensed engineer for additional requirements.

Fire Performance

Class A: Tested per ASTM E84. Flame Spread Index 25 or less. Smoke Developed Index 50 or less. CAN/ULC S102 surface burning characteristics. Flame Spread Rating 25 or less. Smoke Developed Classification 50 or less.

Applications

Exterior Options Available
LEED Points

LEED BD+C: New Construction v4; MR: Regional Materials; MR: Recycled Content
LEED ID+C: Commercial Interiors v4; EQ: Low-Emitting Material
LEED BD+C: Healthcare v4; MR: Design for Flexibility

Declarations

No VOC'S: No added urea–formaldehyde

Recycled Content

Recycled Content - up to 85%
Finishes

Unlimited finish options – custom colors, wood looks, films & wood veneers
16 standard wood look finishes

Custom Options

Custom sizes & shapes – At Maxxit custom is what we do best. We will make any shape or size you can design.

Standard Options

Lengths - up to 12'
Profile Size - 1" x 4" "Airfoil"
Profile Size - 2" x 8" "Airfoil"

Installation

Lightweight, pre-assembled & easy to install
Easily adjustable
Manual and powered options available

Care & Maintenance

Cleanable using CDC recommended and EPA-approved disinfectants for fog, spray & wipe
Material and Finishing Options
Maxxit powder coat finishes offer superior chemical, scratch and UV resistance, they do not emit VOC's and are available in a broad range of textures, glosses and specialty looks.
Sunrise Yellow

(20 gloss)

Metallic Bronze

(20 gloss)

Metallic Sterling Silver

(20 gloss)

Sterling Silver

(20 gloss)

Neutral White

(10-20 Gloss)

Frosted White

(45-55 Gloss)

Blizzard White

(80-90 Gloss)

Slate Black

(25-35 Gloss)

Pitch Black

(65-75 Gloss)

Glass Black

(90-95 Gloss)
Standard Laminated (Film) Finishes for interior use only. Formaldehyde-free.
American Natural

Wood look laminated film finish

Sorrel Pear

Wood look laminated film finish

Russian Maple

Wood look laminated film finish

Manhattan Walnut

Wood look laminated film finish

Chatsworth Oak

Wood look laminated film finish

Boston Cherry

Wood look laminated film finish
Wood look powder coated paint finishes for interior and exterior use. Formaldehyde-Free.
National Walnut

Wood look powder coated paint finish

Chestnut

Wood look powder coated paint finish

Rosewood

Wood look powder coated paint finish

European Cherry

Wood look powder coated paint finish

Knotty Pine

Wood look powder coated paint finish

Oak Fine

Wood look powder coated paint finish

Maple

Wood look powder coated paint finish

American Maple

Wood look powder coated paint finish

American Douglas

Wood look powder coated paint finish

Teak

Wood look powder coated paint finish