Explore the nature-inspired wow factor of Agilis Deco
Ripple-effect light reflectance for depth and texture
Agilis Deco panels offer bold color and dramatic light reflectance for a one-of-a-kind interior or exterior design. Transform your space with a shimmering water ripple surface that reflects light to add dimension and deepen spatial layering. The effect is one that evokes the fluidity of water for calming, soothing spaces.
Design that enhances natural light can help elevate mood, improve productivity and nurture mental health. Agilis Deco is an ideal design solution to support occupant well-being in:

Offices

Retail

Transportation

Hospitality
6 textures
Soft #2

Soft #1

Ripple #2

Ripple #1

Flow

Fine
7 Colors
Rose Gold

Champagne

Black

Silver

Blue

Copper

Gold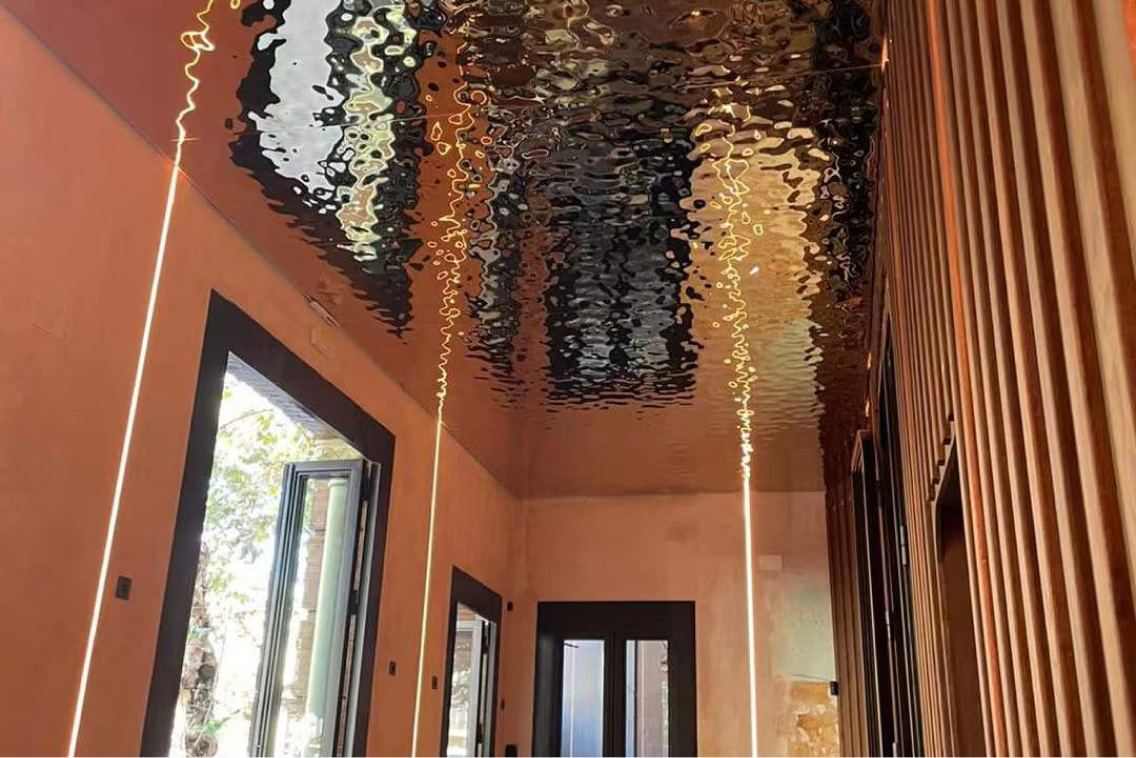 Designs limited only by the imagination
In addition to architectural metal ceilings and walls, Agilis Deco can be made into escalator cladding, column wraps, soffit and much more.
For more creative control, customize the size and shape that suits your specific project. At Maxxit, nothing is impossible.
Kickstart your creativity: Request an Agilis Deco sample kit
Kit includes eight stainless steel chips, including one texture and seven colors