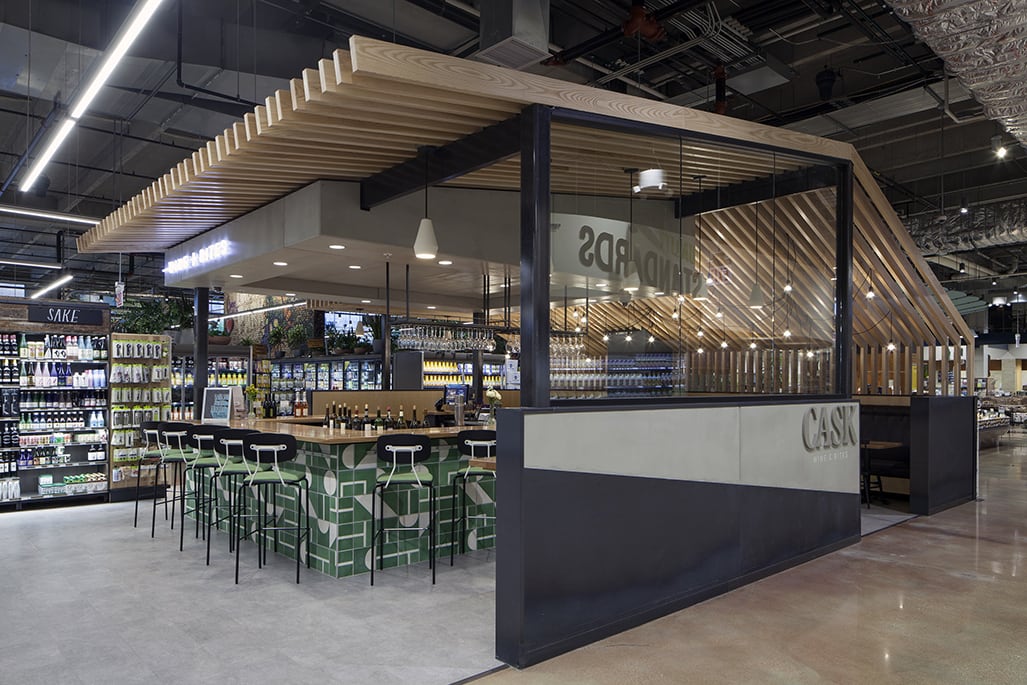 Whole Foods Market Kingsbury
Chicago, IL, USA
Whole Foods
At the Kingsbury Whole Foods location in Chicago, we created a custom fabricated wood baffle structure. This stunning element is situated in the middle of the store above the 'wine bar'.
MAXXiT Systems enjoys a strong, on-going relationship with the organic grocer Whole Foods Markets. As a leader in experiential shopping, Whole Foods have long realized the value of creating a shopping environment that customers enjoy. Fnding partners that have the vision, creativity, and capability to create these environments can be challenging. Collaborating with the Whole Foods team, we have been able to use our comprehensive knowledge of material interactions and manufacturing techniques to provide solutions for some of their more complex fixture designs. We are proud to be part of the "uniquely Whole Foods" shopping experience.
The original design intent was for a fully suspended ceiling structure. However, due to weight concerns and other structural considerations, it was re-engineered as a mounted, free standing modular unit.
Materials chosen were solid ash wood ceiling baffles, lightweight hollow core bulkhead panels with a concrete finish and structural framing in black hot rolled steel.