How Pantone and Others Are Shaping Color Trends for Fashion and Interior Design
Aaron Mcelwee
January 28, 2022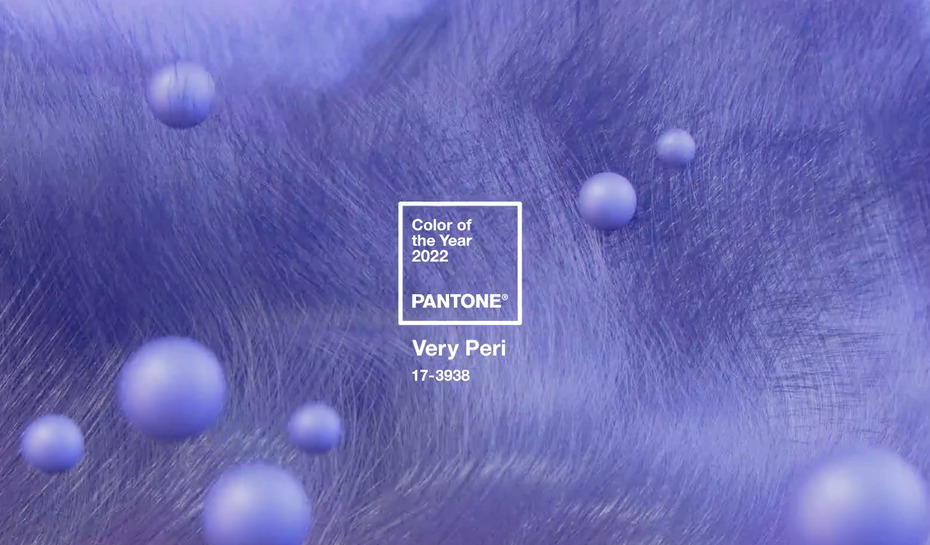 Pantone's 2022 Color of the Year is making history with its best reveal yet: an entirely new hue created, for the first time ever, to serve as Color of the Year. The brand-new blue — a vivifying violet with electric red undertones — boasts both constancy and energy, consistency and excitement. Basically, it's the happiest periwinkle around. Each year, Pantone experts analyze societal trends, and the chosen color reflects the current global culture. Last year, the institute surprised us with two tones, Ultimate Gray (17-5104) and Illuminating (13-0647), because we all needed a little extra color as we left 2020 behind. This year, Very Peri is accompanying us as we emerge from isolation and take on a new digital and physical world.1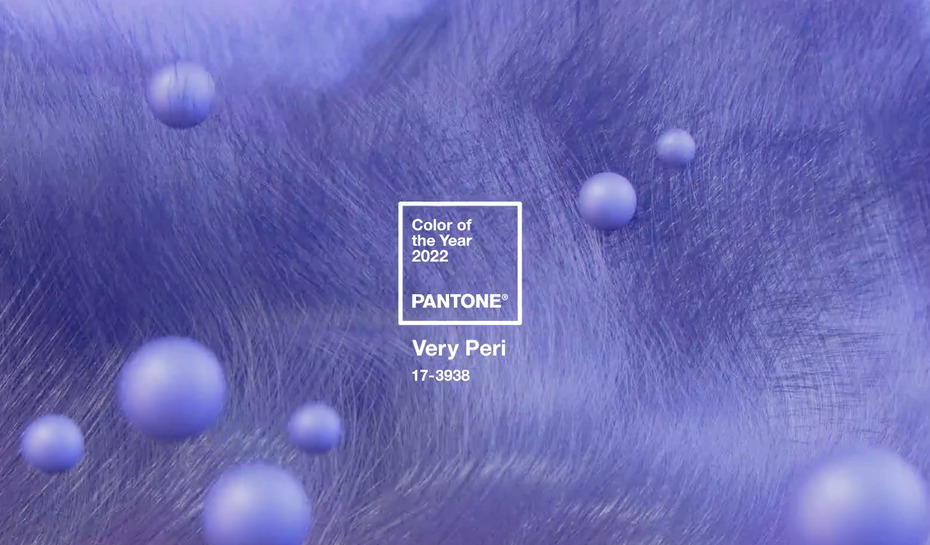 The curtain may have just closed at NYFW, but Manhattan's celebration of fashion is only just getting started in terms of interior design trends. The global authority on color, Pantone, has responded to the colors of S/S 22 catwalks by releasing a trend report that lists the shades we can expect to see both in our wardrobes – and throughout our wider interiors in the coming months.
The colors, Pantone reveals, combine 'comfort with free-spirited optimism' and prompt a craving for joyous adventures – and 2022 looks very bright indeed. When it comes to painted wall ideas, these are the hues that will set you ahead of the inevitable trend.2
Fashion Week Color Trends
Cheerful Colors – For many, 2022 is associated with the end of a difficult period of months of isolation, uncertainty, and economic instability. In 2021, we are faced with so many restrictions in different areas and are so tired of the dullness and routine that now designers are offering us some fun. For example, an abundance of bright, optimistic, energetic, and rich colors is expected on fashion catwalks this spring.
Optimistic Colors – about the "optimistic" color trend speaks of the world authority in the field of design – the Pantone Color Institute which each year determined the current palette of New York Fashion Week and London Fashion Week. In its selection, the Pantone Institute is guided by the processes that take place in society: from fashion and social media to marketing politics.
According to the experts of the Pantone Institute, bright and saturated colors will be in trend at New York Fashion Week: golden orange, heavenly, sunny, deep blue, green, coral, refreshing menthol, and teasing color of raspberry sorbet.
Pantone Color Institute CEO Leatrice Eisman said the shades combine comfort and serenity with energy that inspires, uplifts, and makes you want to experiment with your wardrobe.
Use the New York Color Palette to create an upbeat, vibrant, and energetic design. If you are already planning promotional material or content for 2022, go for the joy of color theme. People are so tired of the gray everyday life that they will be happy with saturated fashionable colors.
Spring garden colors:
The upbeat color trends continued in the London Fashion Week palette, which was also presented by the Pantone Color Institute. The brightest fashionable colors according to Pantone are delicate pink, optimistic orange, energetic lava, turquoise sea in the tropics, and bright blue. The range of hues reminiscent of blooming spring gardens awakens our spirit, revitalizes our interest in color, inspires much-needed optimism. A flexible color palette that you can work with all year round combines our desire for comfort and relaxation with energy and determination" said CEO Leatrice Eisman.
Technological colors:
Global digitalization and technical innovation in the next few years will be the fertile ground for the development of many trends, including they will determine the fashionable colors of the next season. According to WGSN and Coloro, the main colors for next year are quiet wave, Al Aqua blue-gray, Lemon Sherbet yellow, Oxy Fire red, and Good Gray. The company presented every color in the trend with the help of inspiring and technological videos.
Earthy Colors:
Soft natural shades will retain their positions this year. For example, sandy beige, gray, brown, and shades of yellow, allow you to feel closer to nature and create a sense of harmony with nature. The color trend is also followed by Dulux, which chose the natural earthy shade of Brave Ground as the key fashion color for 2022. According to colorists, this warm and balanced earthy hue creates a sense of stability and tranquility, providing a sense of solid foundation for change and creativity.
Biophilia:
The biophilia trend continues to shape our spaces, creating the much-needed sense of closeness to nature. For example, Sherwin Williams chose Urbane Bronze as the main color of 2022 – a bold understated yet neutral natural color. Rooted in nature, it has the unique ability to enliven a space with organic appeal and convey a sense of serenity and meditation. 3
This being said, the color that has promised to stand out the most in 2022 for fashion and interior design alike, is Pantone's color of the year, Very Peri.
Learn more about Very Peri and other 2022 color trends and how it will change interior design this year. Among Maxxit's 35 quick ship colors, "Periwinkle" offers a close match to the Pantone shade, as well as custom capabilities to match the color of the year exactly.
Alkire, Caroline. "Pantone Creates Brand-New Hue for 2022 Color of the Year." HGTV, 2022, https://www.hgtv.com/design/decorating/design-101/pantone-2022-color-of-the-year-very-peri
Slack, Megan. "Pantone predicts these delightfully diverse shades will set trends in 2022." Livingetc, 17 Sept. 2017, https://www.livingetc.com/news/pantone-color-predictions-2022-new-york-fashion-week
"Color Trends 2022: Design Tips" Indecortrends, 2022, https://www.indecortrends.com/color-trends-2022-design-tips/