Felt Designs Featured at The Smithsonian
Aaron Mcelwee
August 10, 2021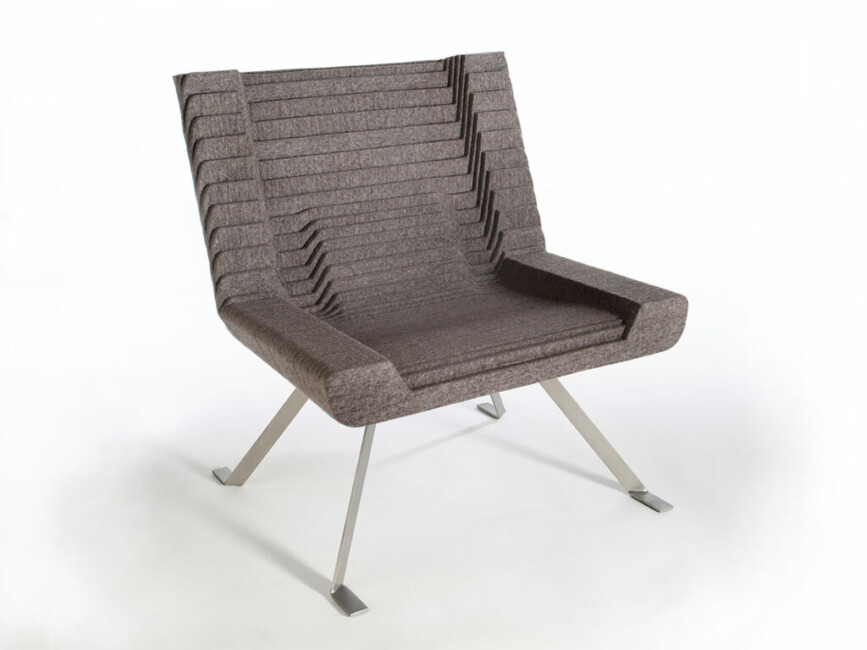 Did you know that this chair is made from the same felt as our Silentia ceilings?
This stunning work of art is featured at the Cooper – Hewitt National Museum of Design in New York, which is the only museum in the United States that is devoted exclusively to historical and contemporary design. It is host to one of the most diverse and comprehensive design collections out there.
The Relief Chair, designed by Ben K. Mickus of Mickus Projects, uses digital fabrication to craft a complete piece of furniture without the use of upholstery, foam, or toxic finishes. It's an example of melding ancient techniques with modern technology. The precision-cut contours of each piece of felt are aggregated into a sinuous yet comfortable structure with cascading edges. The classic lines of this modern Relief Chair will certainly be right at home in any stylish environment.
We come into contact with textile art every day, from the clothes we wear to the objects that decorate our home, office spaces and more. It's an art that can be simultaneously beautiful and functional and it should be no surprise that this material serves these two functions.
Felt is economical, biodegradable, and flame resistant. Making it a smart option for clothing, upholstery, and a host of applications for interior design. Felt artwork is a forward-thinking, solid choice that can add texture, color, and sound reduction to your office or any other space.
At Maxxit we enjoy exploring felt product designs that create warm, tranquil spaces. Much like this chair, we strive to create new and innovative ideas with our broad offering of felt ceiling designs.
"The composition juxtaposes weight and weightlessness with an intrepid stance. The chair makes a statement in any room or lounge. @mickusprojects"

Ben K. Mickus Relief Chair Designer