Office Design Trends Impacted By Covid 19
Aaron Mcelwee
August 20, 2021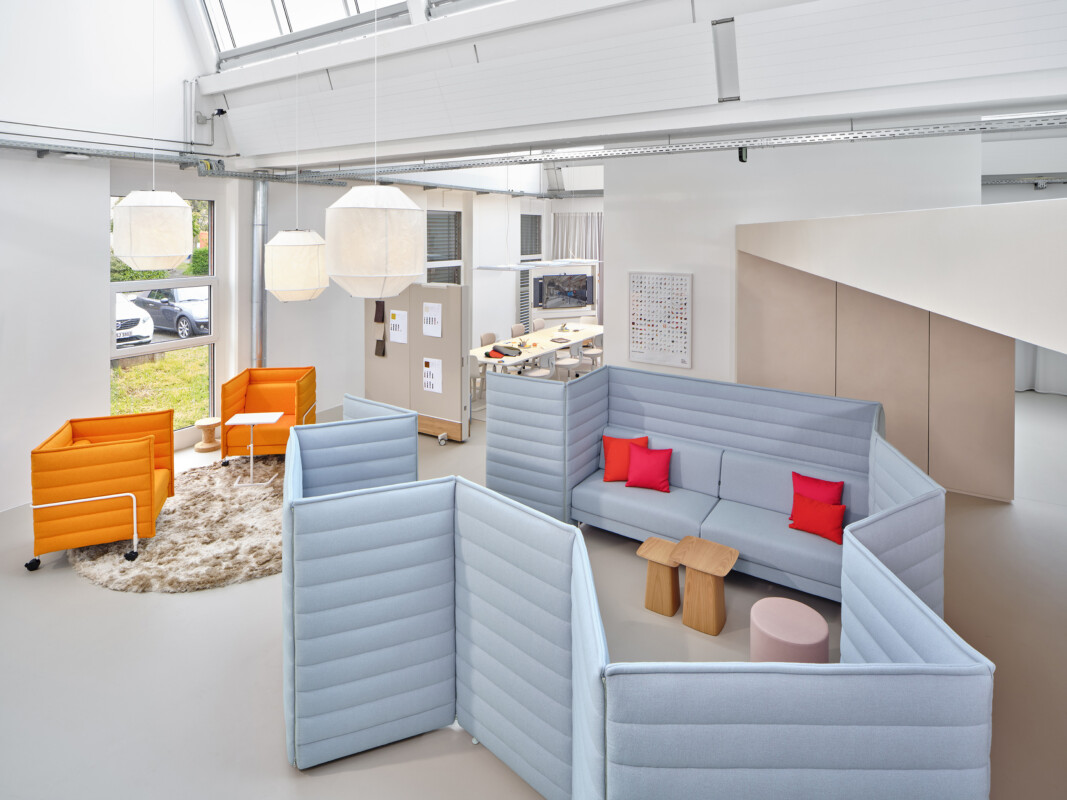 According to a recent Industry Insider article by Business of Home magazine. (View Here) When it comes to the office, there's no going back to the way things were before the pandemic—and more importantly, employees don't seem to want things to go back to normal.
Swiss furniture brand Vitra, consulted designers, experts and the general public at its 2020 Vitra Summit to gauge the new values held by business leaders and workers in a post-pandemic world.
"Space needs to be highly mobile, flexible, and agile. What we learned over the last 18 months is that anything is possible, and you need something that is not written in stone—you need something that can flex and move with your company."

Shelton Vitra North American President
Photography by: Eduardo Perez
To put those ideas to the test, Vitra debuted a living laboratory featuring its new concept for the future office: a 3,200-square-foot space called the Club Office, which was unveiled in early June at Vitra's headquarters in Birsfelden, Switzerland, in a space now home to the company's research and design team.
In response to the need for flexibility in spaces, Maxxit has developed an adaptable partition that can help you utilize the space for multiple uses. At a touch of a button, The Protero Adapt louvered partitions can be opened and closed providing privacy, reducing noise, and increasing natural light throughout the space. To find out more click here.