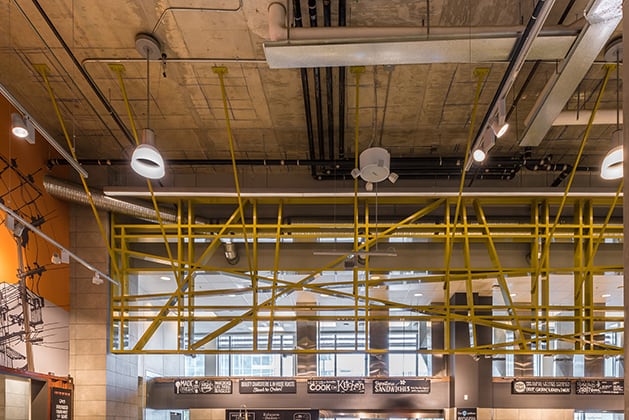 Whole Foods Burnaby
Burnaby, BC, CA
Whole Foods
The Whole Foods in Burnaby, BC was a project that features some very unique accent elements. These large yellow structures were initially designed in solid wood. However, due to fire rating concerns, were re-engineered as modular built aluminum.
The original design was a solid wood structure but it didn't meet fire rating.
The end result was a modular built aluminum structure which truly stands out.